The sleep sensor should be placed across the bed beneath the person using MySense while they sleep. This comprises a soft pressure sensor (the "belt" part) and a power square (the small box).
Please ensure you follow the instructions below when changing or making the bed. It is vital the sleep sensor is placed correctly.
Lift the bottom bed sheet and place the sensor directly on top of the mattress positioned at chest height when lying down.
The sensor should be placed horizontally across the mattress with the power square hanging to the side of the bed.
Replace the bottom bed sheet over the sensor and leave the bed as you normally would.
Check for the red power light on the power square so you know it is turned on. If there isn't a red power light please plug and unplug the USB cable.
Because the power square needs to be plugged in at all times, It is important the power square is not tucked into bed or bedding and has adequate ventilation.
Please note electric blankets that go over the mattress cannot be used in conjunction with the sleep sensor as the heating can interfere with the sensor.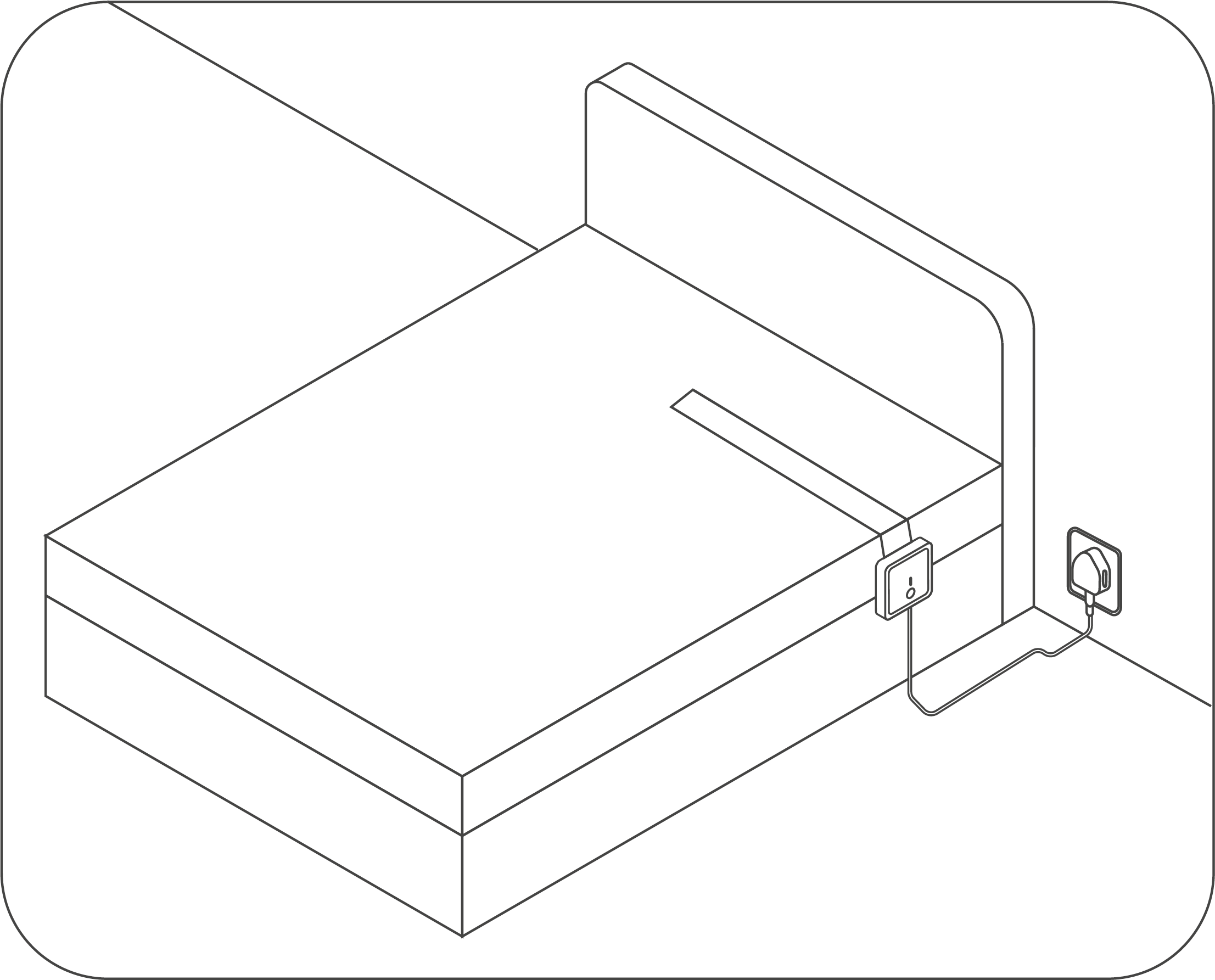 Watch our video tutorial below on how to install the sleep sensor: